Donald "Toad" Nichols
JULY 8, 1942 – AUGUST 2, 2018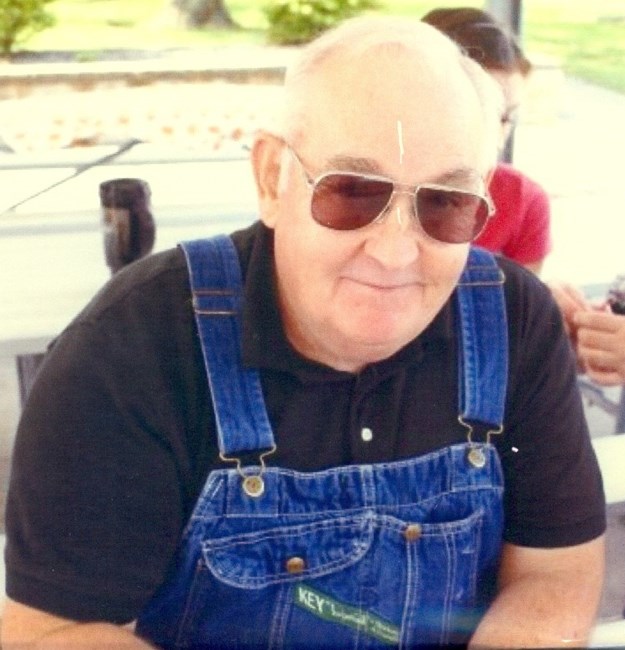 Donald "Toad" Nichols passed away in his home in Kansas City on Thursday, August 2, 2018 at the age of 76. He was surrounded by his family. Donnie was born in Topeka, Kansas on July 8, 1942 to Charles and Helen Nichols. Donnie married the love of his life, Sue Weigel on April 5, 1959. Donnie was a roofer by trade for 33 years, following in his father's footsteps. Donnie and Sue had 4 children: Donald, Sissy, Rhonda and Beckie. They were blessed by 8 grandchildren: Trista, Del, Andrew, Brent Jr., Michael, Monica, Angela and Jeffery; 19 great grandchildren and 2 great-great grandchildren.
Donnie was an avid K.C. Chiefs and K.C. Royals fan. He loved watching boxing and western movies, especially John Wayne movies. He enjoyed crossword puzzles and watching Jeopardy. He enjoyed collecting classic model cars. AND…he never lost a game of Monopoly (just ask his Son). Donnie was an active member of his church and was a Roofer's Local 20 Union member for 59 years.
He was preceded in death by his daughter Sissy, his father Charles, mother Helen, brother Larry Joe, sister Marilyn, brother Bobby, son Brent Sr and grandson Del.
Donnie is survived by: his wife, Sue, his son Don and wife Cathy, his daughter Rhonda and husband Jeff, and daughter Beckie. He is also survived by brothers Jerry and wife Linda, Charlie and wife Sandy, Mark and wife Mary, his sisters Mary and husband Lonnie, and Susan and husband Dan; 7 grandchildren, 19 great grandchildren, 2 great-great grandchildren, many nieces and nephews, and many friends.
A visitation is scheduled for Sunday, August 5, 2018 from 1pm to 2pm, funeral services begin at 2pm at White Chapel Funeral Home. A graveside service is on Monday, August 6, 2018 at 10:00 am at Penwell-Gable Memorial Park Cemetery in Topeka Kansas.