Hiley Douglas Roseblock Sr.
AUGUST 28, 1940 – MARCH 23, 2019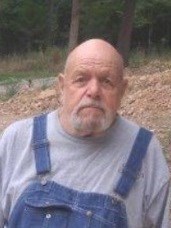 Doug Roseblock, Osceola, Missouri passed away March 23, 2019. He was born on August 28, 1940 in Minden, West Virginia to Carl Clyde Roseblock and Mary Etta Simmons.
Doug served in the Marine Corp from 1961-1966. He worked as a roofer in Jacksonville, Florida before moving to Kansas City in 1978. Doug was a Roofers Local 20 member from 1980 until he retired, August 2000.
He was preceded in death by his wife Elizabeth (Betty Kay) Smoak, November 14, 1993; brothers Carl, Morgan, Moran, Robert, and sisters Mary Bailes, and Patricia Estep.
He is survived by his girlfriend Sue Thornton; children Hiley D. Roseblock Jr. (Michelle), and James C. Roseblock (Catrice); and grandchildren Beau C. Roseblock (Treva), and Lacee C. Roseblock.
Visitation 6-8pm, Wednesday, March 27 and funeral service 11am Thursday, March 28 at Mt. Moriah Funeral Home, 10507 Holmes Road, Kansas City, Missouri 64131.
FAMILY

Elizabeth Betty Kay Smoak (deceased), Wife
Carl Roseblock (deceased), Brother
Morgan Roseblock (deceased), Brother
Moran Roseblock (deceased), Brother
Robert Roseblock (deceased), Brother
Mary Bailes (deceased), Sister
Patricia Estep (deceased), Sister
Sue Thornton, Girlfriend
Hiley D. Roseblock Jr., Son
James C. Roseblock, Son
Beau C. Roseblock, Grandson
Lacee C. Roseblock, Granddaughter